The Art & Craft of Songwriting
An Intensive Summer Workshop
'I started being a songwriter pretending I could do it, and it turned out I could.'
– James Taylor
'Recently, I had the pleasure of attending Melanie O'Reilly's Art & Craft of Songwriting Workshop. I thoroughly enjoyed the course, and it completely exceeded any expectations that I had. Melanie's experience and encouragement meant that we each left more confident in ourselves and in our abilities to create music.'
– Y. Mullany
How is a song written? What is a hook? What makes rhyme? Which comes first, melody or lyrics? In
The Art & Craft of Songwriting
– a four-evening, twelve-hour workshop, now in its eighth year – acclaimed singer-songwriter Melanie O'Reilly will answer these frequently asked questions and many more. Step by step, she will take you through different approaches to the songwriting process, integrating the craft's many skills into a seamless artistic whole. You will learn about:
Choosing your theme and approach
Structuring a song
Putting together lyrics, melody and rhythm
And finally, transforming your inspirational ideas into finished songs
We'll not only work on our own songs but also examine some classic songs (in several genres) in terms of their musical and lyrical craft.
Other topics covered include:
Choosing the right title
Song forms
Finding the hook
Some business basics (publishing, copyright, demos, royalties).
No matter what your level of experience (beginners welcome), music background or area of interest (lyrics only, musician or singer-songwriter), The Art & Craft of Songwriting is a creative, participatory and fun workshop not to be missed! Students are encouraged to bring their instruments (if they play them), as well as pencils and notebooks, and to perform their own song compositions for the final class.[/vc_column_text]
Melanie O'Reilly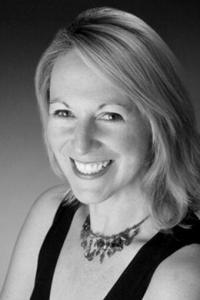 Melanie is an internationally-known singer-songwriter and music educator from Ireland, currently based in California. She holds an arts degree from University College Dublin; studied theatre at the Brendan Smith Academy, also in Dublin; and is accredited by both the Guildhall School of Music & Drama and Goldsmiths College in London. Melanie's own songs have been published on seven albums and eight compilations, her music has been featured on PBS Frontline's documentary An Uneasy Peace (directed by Niall McKay) and she has won numerous awards from the Arts Council of Ireland. She was lauded by Downbeat magazine as one of Ireland's foremost jazz ambassadors, has performed at international festivals and is a regular performer on radio and TV. Melanie's radio series, Jazz on the Bay, which she created and hosts on RTÉ Radio 1, won the 2008-2009 PPI Radio Award (Ireland) for 'Music Programme of the Year' (specialist category), and she hosted a six-part music series for National Public Radio in the US. Melanie is also a renowned music educator; she teaches vocal and songwriting courses regularly at various arts centres and music schools in California and is on the advisory board of the Celtic Arts Centre in Los Angeles. She is also a vocal Instructor at the Veksler Music Academy in California, where she specialises in jazz, folk, pop and musical theatre; teaches at the Jazz School in Berkeley; and is a vocal coach with the Tomorrow Youth Theatre Company. Melanie has taught The Art & Craft of Songwriting at the New School since 2004.
'The course really helped break my writer's block!'
– B. Carvill
'Melanie O'Reilly is a very experienced teacher and had great suggestions for improving my songwriting. I love her energy, enthusiasm and kind nature. She went above and beyond to assist the whole class to improve their work. I really enjoyed and benefited a lot from this class.'
– D. Connolly
'A great educational experience and very friendly atmosphere.'
– T. Cronin
'I learned so much about the structure of songs and the business of songwriting.'
– P. Emmet
'An excellent teacher with so much to give.'
– J. Lynch
'I came with the object of turning ideas into songs. I left with a complete song from an idea I had for years. Results!'
– N. Tuke
'A very beneficial course – kick-started my songwriting!'
– J. White
---
Have you taken this workshop? We would appreciate it if you could take a few moments to give us your feedback in a brief online questionnaire about it.
2018 Workshop Schedule & Fee
The Summer 2018 workshop schedule and fee will be confirmed in May.
Enrolment for this workshop requires a completed Summer Term Enrolment Form and full payment of the workshop fee. Places are available on a first-come, first-served basis, based on the date of enrolment. Early enrolment is recommended, as places are limited to twelve.
---
Purchasing this course as a gift?
Please complete a Gift Certificate Booking Form.