Mission
Waltons New School of Music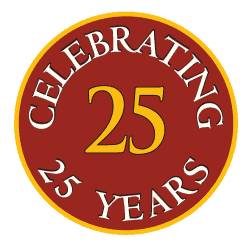 Founded in 1994, Waltons New School of Music is a comprehensive music centre, combining music tuition of the highest standard with innovative approaches to music education. Whether your interest is in classical music, Irish traditional & folk music, jazz, popular music, world music or innovative technology, there are many different paths by which you may enter the New School. Inside, our rooms are filled with people of all ages, skill levels and backgrounds who have come together to explore the universal language of music.
Our students range in age from three to eighty-something. While we welcome those who study music for enjoyment (and offer a variety of instrumental, singing, theory and music technology courses for beginners), we provide training for those who want to make a career of music and offer tuition in many instruments, voice and music theory to performance or teaching diploma level and beyond. Professional musicians and performing groups from all over the world have used our practice facilities.
In addition to the teaching offered in our city centre facilities, the New School has four external programmes bringing music to the broader community:
Collaboration with leading music, arts and other organisations in Ireland is an important aspect of what we do. The New School has worked on several projects – either directly or through our Outreach Programme, the Waltons World Masters Series or the Waltons Music for Schools Competition – with such organisations as:
The Ark
Big Bang Festival of Rhythm
Central Remedial Clinic
City of Dublin Youth Service Board
Draíocht Arts Centre
Dublin City Council
Dublin City Libraries
Dublin Flamenco Festival
Improvised Music Company
Instituto Cervantes
Irish World Academy of Music and Dance
IRMA Trust
love:live music
Music Network
Musical Youth Foundation
National Concert Hall
Our Lady's Children's Hospital, Crumlin
RTÉ lyric fm
RTÉ Radio 1
Temple Bar Cultural Trust
University Concert Hall, Limerick
The Martin A. Walton Memorial Scholarships
Musical promise and achievement are rewarded at the New School through substantial annual scholarships and prizes. We are also the only music school in Ireland to offer scholarships specifically for mature students and beginners. See Scholarships • Prizes for more information.
If you want to prepare for a career in music; if you want to learn to play an instrument or sing (or to become a better instrumentalist or singer); if you want to understand and appreciate music, in all its varieties and forms, more deeply; or if you simply want to participate in the joy of music-making, Waltons New School of Music is here to serve you.
John Mardirosian
Director