Lizz Wright
Grace
Thursday • 21 March 2019
National Concert Hall
Waltons World Masters Series
'spellbinding'
– The Guardian
'graceful, grounded and unmistakably cool'
– NPR
'one of the most moving and powerful concerts of the year'
– The Arts Desk
---
Did you attend this concert? We would appreciate your feedback about it!
Click on the tabs for information.
Performance
When • Thursday, 21 March 2019
Where • National Concert Hall, Main Stage
Presented by • Waltons New School of Music
See the concert poster.
See the concert programme.
Lizz Wright Group
Lizz Wright • Vocals
Bobby Sparks • Piano, Organ
Adam Levy • Guitar
Ben Zwerin • Bass
Michael Jerome Moore • Drums
---
Acclaimed American vocalist Lizz Wright is a truly extraordinary singer, with a musical palette that encompasses gospel, folk, jazz, pop, blues and spirituals.
The daughter of a minister and music director in rural Georgia and now living in the Blue Ridge Mountains of North Carolina, Wright grew up playing piano and singing in her father's church. Her music is imbued with the lively passion of Southern sacred tradition, connecting the texture of church music with the groove of jazz and endowing both with new depth and radiance. Her extraordinary voice 'simmer[s] with midnight heat and the cadences of gospel music' (Guardian).
Every one of Wright's six albums to date has been critically acclaimed, from her debut album Salt (Verve Records), released when she was just 23, to her most recent, Grace (Concord Records). Through this body of work and her extraordinary live performances, Wright has cemented her place as one of the most captivating vocalists of this century.
---
'[An] effortlessly capacious voice, both whispery and resounding. Ms. Wright conveys a bird's-eye command, hitting her notes precisely and illuminating even the space around them with a ruby glow. This brand of wisdom-singing almost borders on the mythic.'
– The New York Times
'One of Wright's greatest gifts is that she has the ability to make you feel like you've never really heard a song until you've heard her sing it.'
– Rebellious Magazine
'[Her] soul-jazz lilt – soft as peach fuzz yet iron-sturdy – is the musical equivalent of a protective hug from a keenly empathetic friend.'
– JazzTimes
'A good song is like a big house: all sorts of people can feel at home in it. Great songs offer me the opportunity to go on a journey with the heart and soul.'
– Lizz Wright
Lizz Wright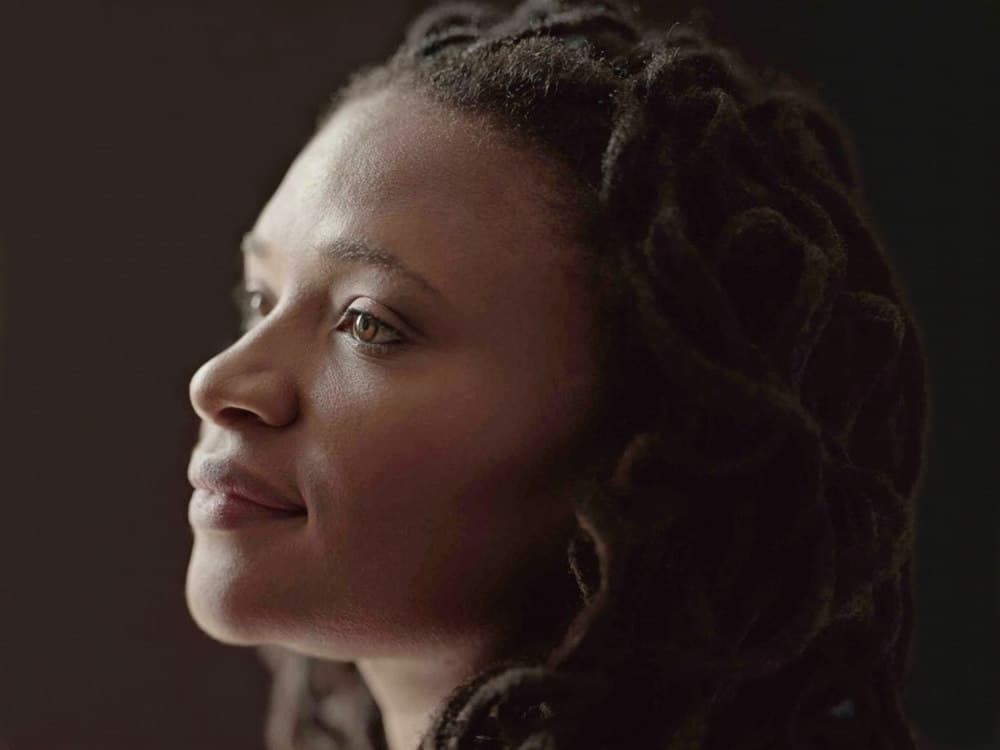 Lizz Wright was born in 1980 in Hahira, Georgia, and her musical tastes blossomed early on. Her father served as minister and musical director at the local church, and he encouraged his daughter to sing for most of the church's services as a child. Jazz and blues were soon added to Wright's musical palette, and as a teenager she won several awards in singing and choir competitions. In 2000, Wright joined the acclaimed Atlanta vocal quartet In the Spirit, and two years later Verve Records signed her as a solo artist for her debut album Salt.
Wright's second and third albums,
Dreaming Wide Awake
(2005) and
The Orchard
(2008), saw her continue to develop artistically as she delved deeper into songwriting. Her song 'Hit the Ground' was an indication of Wright's evolution as a storyteller, and it helped propel
Dreaming Wide Awake
to number one on Billboard Magazine's Contemporary Jazz chart.
Wright's fourth album,
Fellowship
(2010) found her drawing deeply from the wellspring of her years singing in church, and she delivered poignant interpretations of such gospel classics as 'God Specializes,' 'Sweeping Through the City' and 'Amazing Grace'.
In the years after
Fellowship
, Wright toured extensively and branched out musically with her studies of hand percussion, which she added to her live set to the rapturous approval of her fans. She also sang a wonderful version of 'Nobody's Fault but Mine' on Meshell Ndgeocello's 2012 album
Pour Une Âme Souveraine: A Dedication to Nina Simone
.
After releasing four acclaimed records for Verve, Wright moved to Concord Records to release her fifth,
Freedom & Surrender
(2015). The record featured captivating originals such as 'Lean In', 'Real Life Painting' and 'Right Where You Are', featuring Gregory Porter, as well as gorgeous interpretations of Nick Drake's 'River Man', the Bee Gees' 'To Love Somebody' and Ewan MacColl and Peggy Seeger's 'The First Time I Ever Saw Your Face'.
Wright hit a new high with her latest album
Grace
, an acclaimed and compelling combination of Appalachian earthiness and big-city cool, created with the Grammy Award winning producer Joe Henry. On it, Wright transforms 'Stars Fell on Alabama' into a folk dream, while a church choir forms the backdrop for her tender rendition of 'Seems Like I'm Never Tired Lovin' You'. She will be performing music from
Grace
– as well as gems from across her career – with her stellar group of musicians.